About Us
St. John Ambulance is a Non - Religious, Non - Political, Non - Sectarian, Secular Service Organisation covering fifty countries of the world. It is perhaps the oldest service agency of international repute. The growth of St. John Ambulance in West Bengal during the post independence period has been phenomenal. On the 3rd January 1992, Tollygunge centre of St. John Ambulance association was established in Kolkata. "Warrant of Constitution", which will proof that our centre is attach with "St. John Ambulance Association", New Delhi, since the year 1992, dated 3rd January.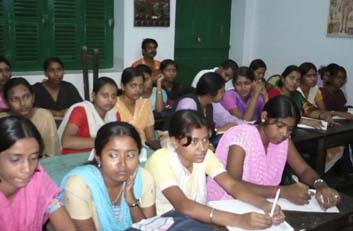 Vision
To be the premier institute in the field of ambulance management in the world and make our students get placed in leading companies around the globe.
Mission
To create healthy environment for students and staff to learn and grow with every passing day.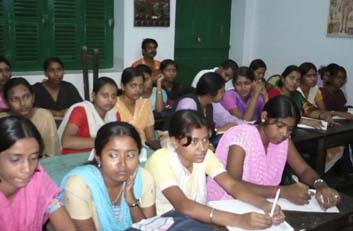 NURSING TRAINING PROGRAMME ARE SELF - EMPLOYMENT PROJECTS FOR GIRLS AND WOMEN
About Course:
1.First Aid.
2.Home Nursing.
3.Hygiene & Sanitation.
4.Mothercraft & Child Welfare.
These courses are for one year and another one year for Practical Training either with Hospitals or Nursing Homes.
Send Enquiry
Read More
Training programme for Industrial Personnel & Factories
About Course:
1. First Aid Training for Industrial Personnel
2. One day Awareness Programme on Occupational Health & Safety.
3. Occupational First Aid, Fire Safety, Health & Stress Management.
4. Heart Attack & Care with CPR System.
5. Health Management with Diabetes Care & Aids.
6. Disaster Management.
Send Enquiry
Read More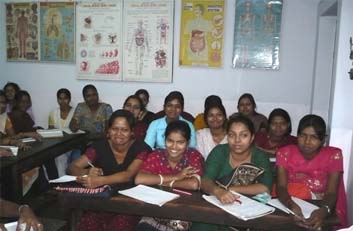 24 hours Service
About Course:

1. Ambulance & doctor service and injection & B.P. checking.
2. Provide Trained First Aid Volunteers & Nurses, Dressers, Massagers and Physiotherapist.
3. Supply trainee First Aiders & Volunteer Nurses for Industrial House, Health Centre, Doctor Chamber, Hospital and Nursing Home.
4. Supply all types of First Aid, Home Nursing, Hygiene & Sanitation, Mothercraft & Child Welfare Books and available all types of First Aid & Safety CD, DVD & Books and First Aid Box & Safety Equipments.
5. Arrange of first Aid Post & duties on various Occasions.
Send Enquiry
Read More 24 hour ambulance service with doctor service.
First aid & nursing post & duties service.
Organised the health & E.C.G. camp with card.
Organised the Blood Donation & grouping camp with card.
Organised the E.C.G with heart care camp and eye, ENT & Diabetes check-up camp Age verification camp.
24 hours first aid helpline service with all medical information & service in India, West Bengal, Calcutta for the Indian & outside of Indian personal.